Haircut Heroes Childrens Storybook App
Product Reviews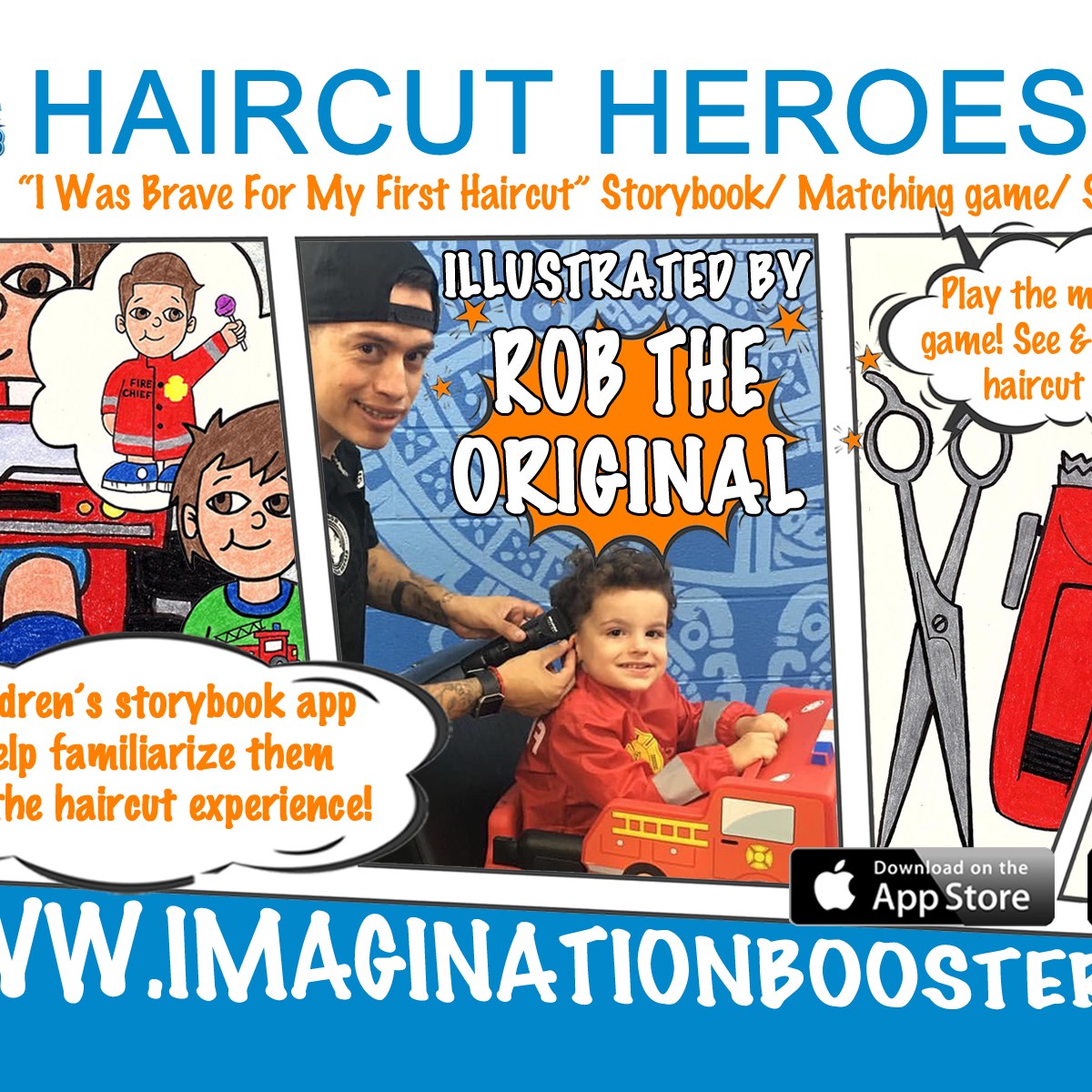 Make kids haircuts easier, faster, and more comfortable with the Imagination Booster system!
Download the app "Haircut Heroes," a children's storybook and matching game app designed to help familiarize them with the haircut experience. Illustrated by @Robtheoriginal written by @Robbfades.
Available now for Apple
https://itunes.apple.com/us/app/haircut-heroes/id1240332052?ls=1&mt=8
& Android devices!
https://play.google.com/store/apps/details?id=com.haircutheroes.fisch
Take their FREE online course and register at imaginationbooster.com/kid-cut-certification to be a part of the app's kid-friendly barber & stylist database and receive an additional 25% OFF of the Imagination Booster system.
The Fire Chief and Princess hair capes have a fun hands-free jacket design with a patented collar to keep the hair off allowing them to be more comfortable throughout the haircut. Use promo code "CONNECT" to receive an additional 25% OFF and FREE shipping on all kids hair capes at Imaginationbooster.com/store
The @imaginationbooster system is recommended for ages 1-5 years old, made in the USA and comes with a 2 year warranty.